Orly airport welcomes each year more than 30 million passengers from all over the world.
The airport has two terminals, West and South : Terminal Ouest (W) and Terminal Sud (S)
And every day, hundreds of items are forgotten by travellers at this airport.
We have set up an online service that allows you to report the loss of an item from any Parisian airport.
Publication en français : Objet perdu à l'Aéroport de Paris-Orly
Where could you lose your belongings ?
West Terminal
South Terminal
Shuttle Orlyval
In a taxi from or to the airport
In a car park: P0, P1, P2, P3R, P3V, P4, P5, P6
In Tram 7
At the Novotel Hotel
At the Ibis Hotel
At the Avia gas station
…
Some examples of lost objects in airports :
– Eyeglasses and sunglasses
– Suitcases, bags of all kinds
– Documents, briefcase
– Passport, identity card
– Phone, computer, tablet
– Wallet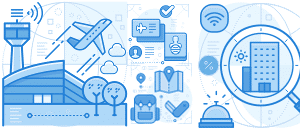 To find out more about Orly airport, the official airport website has an English version available here.
You also have an independent site that can help you in your research.
You are currently on an article on the site Lostandfound-paris.com
This website is independent of the trademarks mentioned in this article.
Orly Airport (ORY) is managed by the ADP Group and commercially operated under the Paris Airport brand.
This website is not a partner or affiliated with the ADP group, nor with the Paris Aéroport brand.