Have you lost an item on the tramway in Paris ?
Your mobile phone, your wallet, a bag…
Every day thousands of objects are left behind on public transport.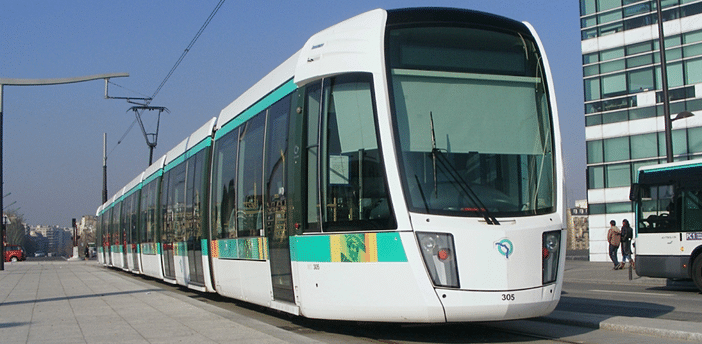 Presentation of tramway lines in Paris
The tramway is one of the ways to visit Paris. If you're thinking about this option, this article will serve as a guide.
Here are the 8 lines of the Parisian tramway network.
The Paris and Île de France tramway is one of the public transport systems serving the city of Paris (France) with the metro, the urban and suburban train, the bus and the Noctilien night bus.
The tramway network consists of 8 lines and 148 stations forming a network of 82 km.
• Line T1 : Link between Saint-Denis and Noisy-le-Sec north of the city.
• Line T2 : Link between La Défense and Porte de Versailles south of Paris.
• Line T3 : Connection between the RER Pont du Garigliano station and the Porte d'Ivry metro station.
• Line T4 : Link between Aulnay-sous-Bois and Bondy.
• Line T5 : Connection between Saint-Denis and Garges-Sarcelles.
• Line T6 : Link between Châtillon and Viroflay.
• Line T7 : Link between Villejuif and Athis-Mons
• Line T8 : Link between Epinay and Saint-Denis Porte de Paris
From a tourist point of view, taking the tram is not worth it.
Currently, the lines cross the suburbs and therefore have no great interest if you want to visit the sights of the city.
The most interesting line from a tourist point of view is the T1, since it leads to the Basilica of Saint-Denis, but you can also get there thanks to the metro line 13.
Here is the link to the official website of the Tramway lines in Paris: https://www.ratp.fr/plans-lignes (tramway maps)
The offical website about the T3 line : https://www.tramway.paris.fr/english
You are currently on a page of the Lostandfound-paris.com website
This independent website offers informations about lost & found.
The following brands are registered trademarks: RATP / SNCF / Transkeo
This website is not a partner or associated with the following brands: RATP, SNCF & Transkeo